Otari decks- Otari made many models of reel to reel tape decks, primarily for the broadcast and studio markets, and was one of the last manufacturers to get out of the reel to reel business. Generally speaking,  they are built like tanks, and it wasn't uncommon for radio stations to go through several sets of heads, as they were in operation 24 hours  a day.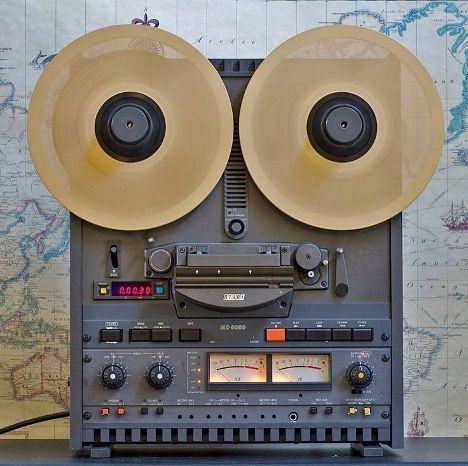 Bad capacitors – I've seen failure of some main filter capacitors in high hour decks, causing audio and transport problems. Reports of leaking capacitors on larger multitrack decks also exist, however I haven't seen signs of this in my shop yet. Replace as required.
Switch failure. The most common Otari model was the 5050 MkI and MkII, as they were an industry standard. The speed, tape size, and edit switches can develop bad contacts internally, causing all sorts of transport problems- intermittent speed variations or a dead capstan motor, and intermittent or dead reel motors. A thorough cleaning is mandatory on every 5050 that comes through here.
Intermittent trimpots and slide switches. This is very prevalent on Otari decks that haven't been used in years, and a thorough cleaning of all trimpots and switches is required on all Otari decks at this point. Also, the user adjustable trimpots through the front of the 5050 models can be broken off due to an end user using excessive force, or the wrong screwdriver to adjust the trimpots.
Bad capstan motors. There's a sensor within each Otari direct drive motor that acts as the servo feedback to keep the motor speed consistent. The glue in these can fail, causing the sensor to fall off, and jam the motor. Repair as required, or  if the sensor is damaged, replace the motor.
Worn heads- very common on Otari decks, that were literally run into the ground at a radio or TV station. Heads aren't cheap, but are available if needed.
Bad  bearings. All Otaris can suffer from bad bearings, however these are available aftermarket, as they are standard bearing sizes.